Seriallel segment 1 soldered and ready to test fire...

OK PUT ON YOUR INTERNET SUNGLASSES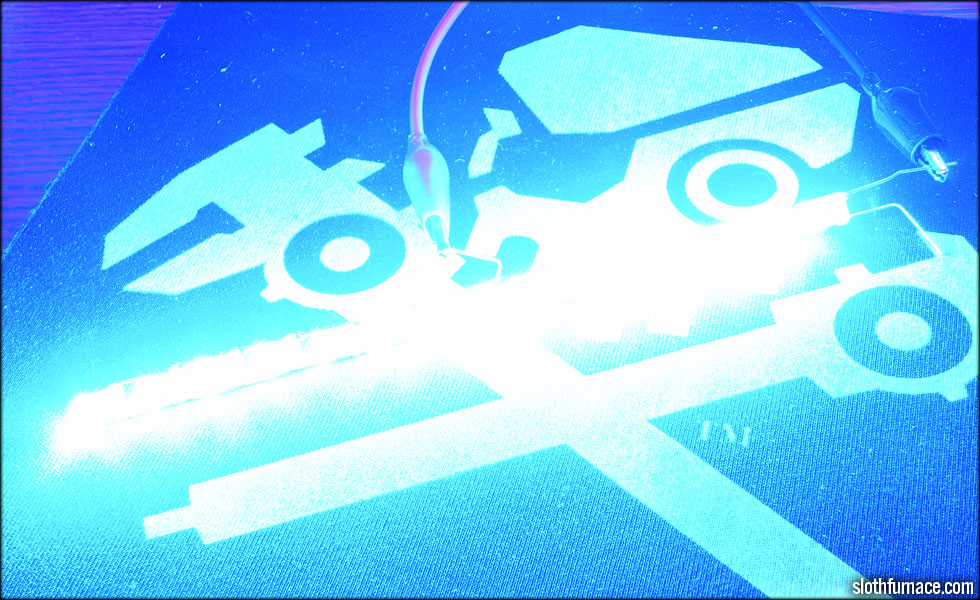 At 6 volts from the benchtop supply, it lights up pretty good. Good enough test, will now do the other 5 segments.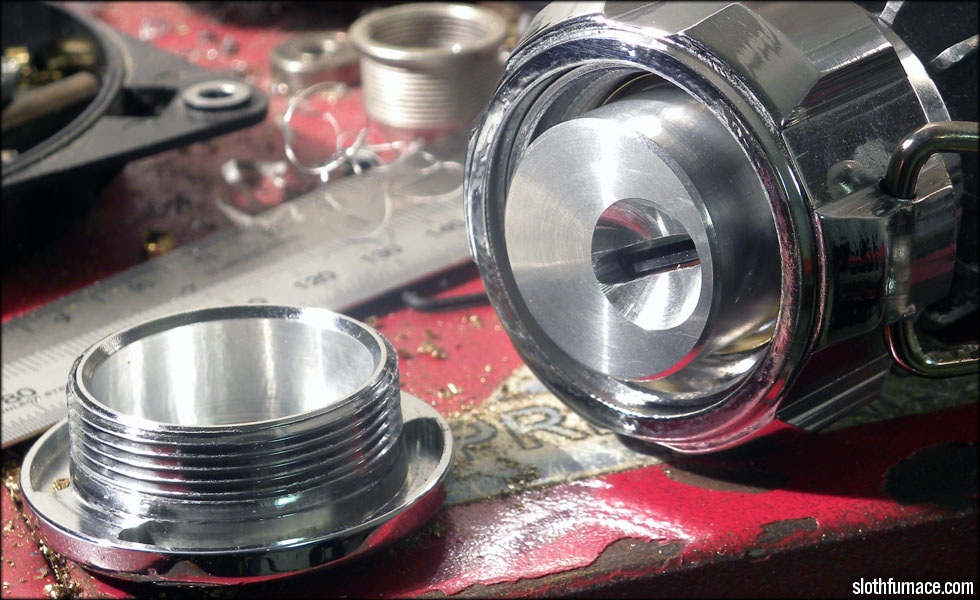 Welp, thanks to Chris, I got off my butt and went out there to the garage and fought the mill till I could get this SD card access slot and recess machined into the endcap...

Works nice, fingernail on the card ejects it, recess lets you grab it.

Slowly but surely, it's a good thing Lee has patience.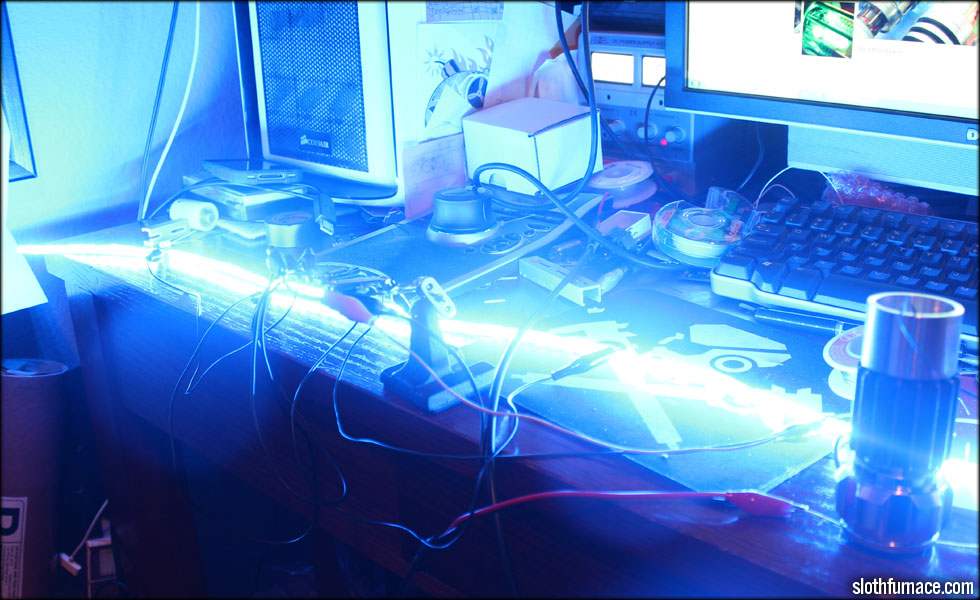 Blade is fully wired for the anode, cathodes coming, but a quick test of the anode connections seems to prove functional.
A 7.4 v Li-Ion battery pack will run them just under their max voltage at 2.3a. I'll probably only crank them up to 2 amps, depending on the new batch of CF-LS. If the new batch of CF-LS has similar firmware to the CFv6, I'll be able to drive these past 2 amps right up to the edge of their capability. At least for some things.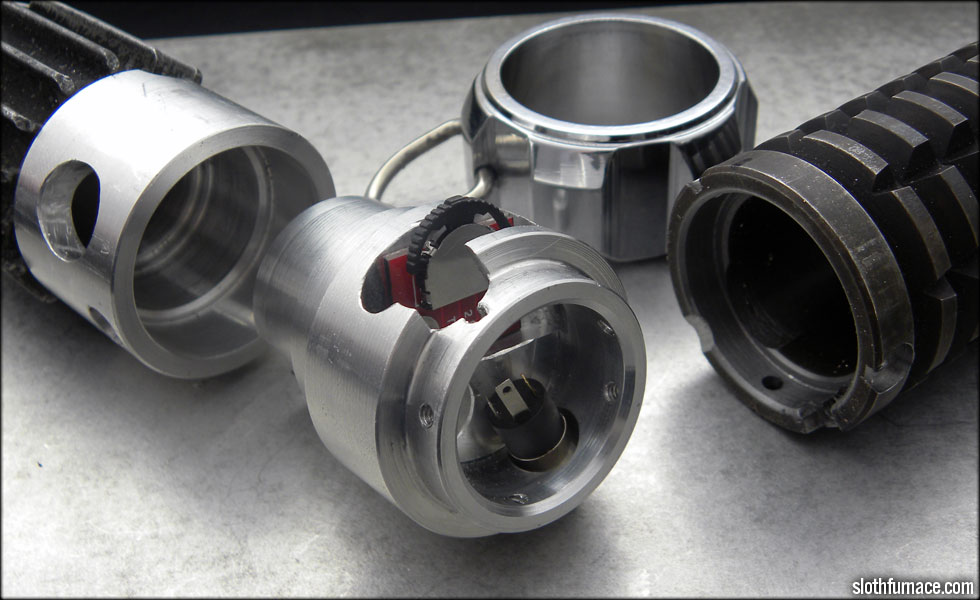 So here you notice I have machined out the switch and jack section. That's a three position jog switch, that you'll see fits through the slot in the Graflex clamp quite nicely...


You'll probably also notice a R.I.C.E. port jack installed. This will be where the forward transistor goes, it will be hidden by a transistor cap much like the rear transistor covers the recharge port.

I also got the set screws drilled and tapped for the rear SD card slot cap, the screws for mounting the two main underclamp sections, and a few more odds and ends machined and fitted.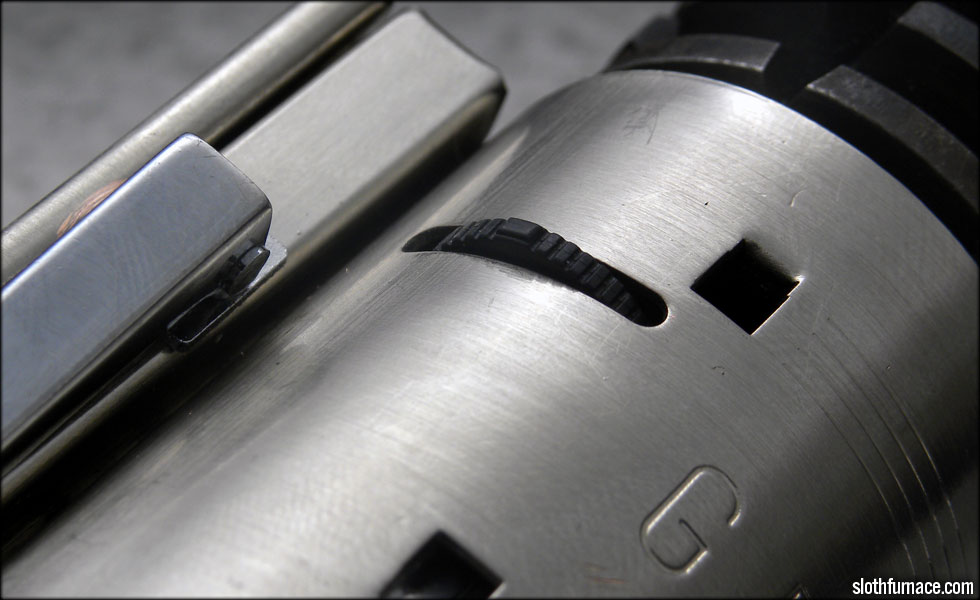 This will be the main activation/Aux switch. It fits perfectly in the slot, and can be pressed left, right, or down into the saber. I'll have one extra switch position than I need, which I don't like. It's inelegant, but I think the switch is perfect other than that.