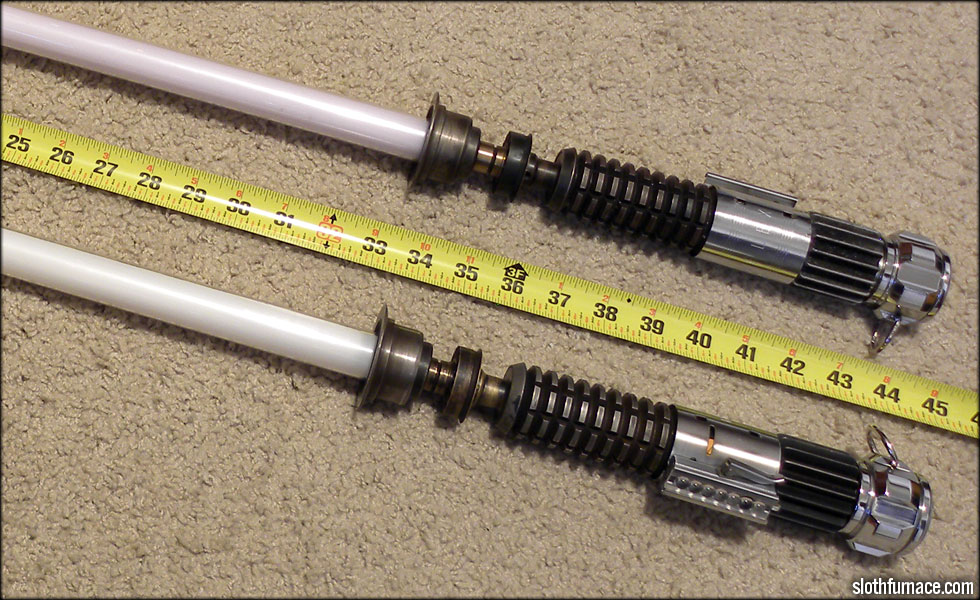 Pretty close match to my reveal saber, though I like the way the weathering turned out on the other one. Oh well..
Seeing this pic, I notice that the blade is not shippable. It's old and scuffed and the diffuser has a red/pink tint to it. I will order a new polycarb blade from TCSS and install it.
I still need to fab up the recharge port nut to match my saber, and the R.I.C.E. port plug to match the front transistor greeblie.
And tweak a few settings to get matching brightness to my saber...
Almost done, not too long now.
A closeup of the newly machined recharge port nut, with killkey installed. Reveal on the bottom, Lee's on the top.
You can see in this pic, the new blade install has a nicely beveled back rim, this allows for more of the ring light on the back of the emitter compared to my reveal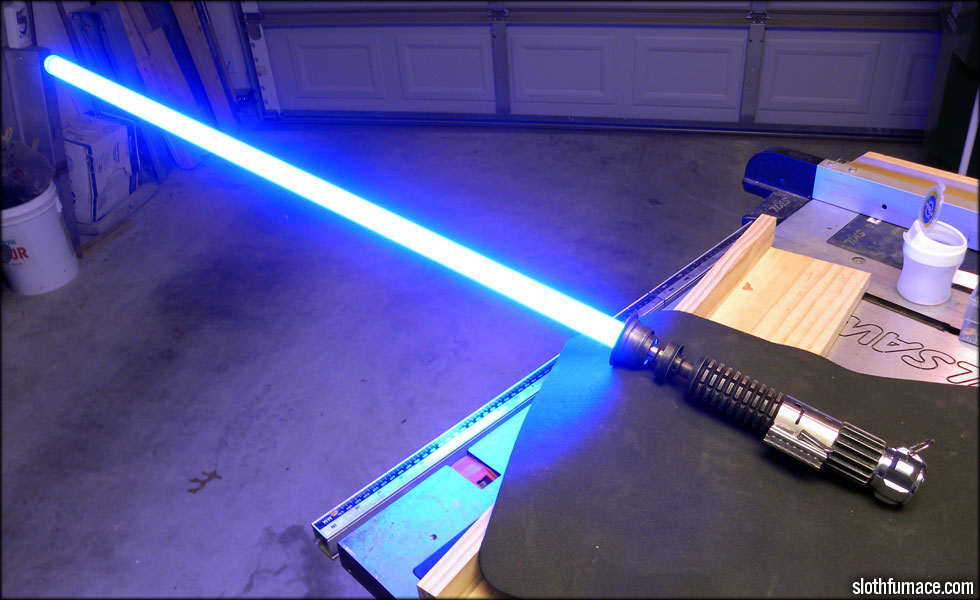 It really does bloom out like that in real life. This is at max. power under fluorescent lighting. Also shown, the new bubblestrip trimmed and installed