Now I am fabricating the R.I.C.E. port plug/forward transistor greeblie. This is very small work, so I am taking my time here. The plan is to machine a copy of the killkey plug head, but drill a hole that mates to the plastic 3.5mm dust plug hole, and rivet them together.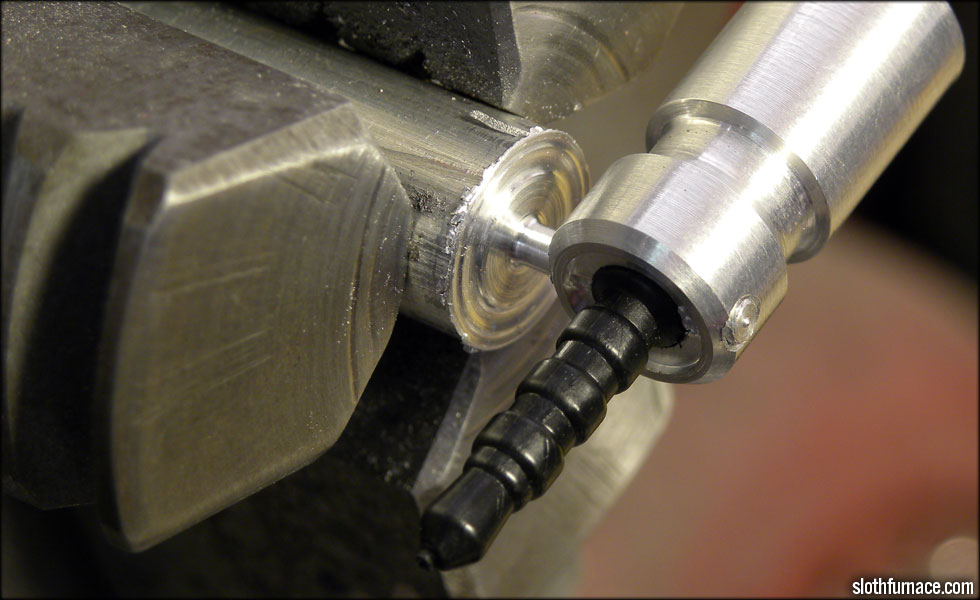 Due to the small nature of this pin, I had to work very slow. It's teeny! Here shown with a test fit, then hacksawed off and trimmed...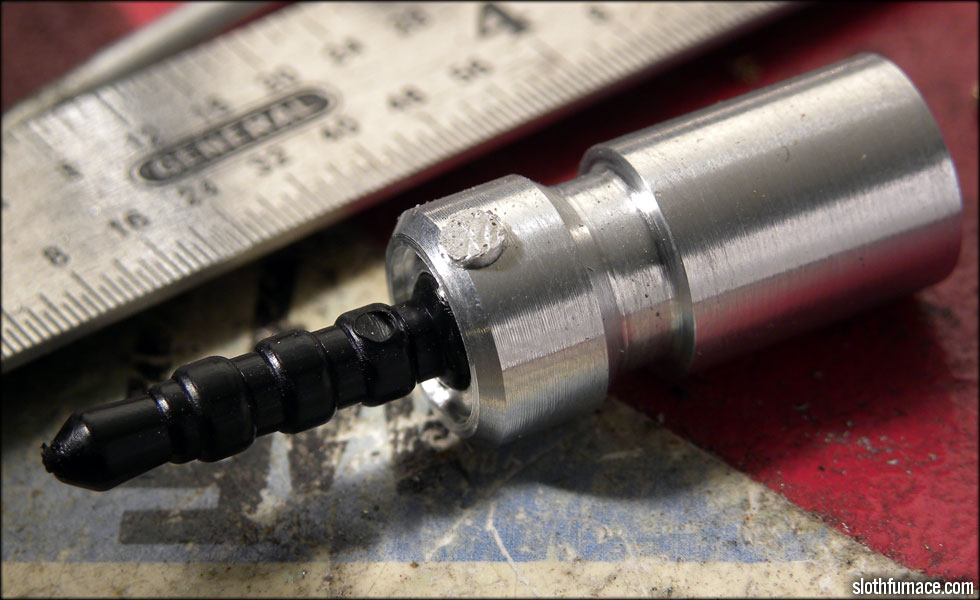 Then whacked with a hammer to flare the ends into the slightly countersunk holes... instant rivet.
After machining the ends down to match the diameter of the plug head, you won't be able to see them unless you look very closely.
Here it is installed along with the recharge port /killkey plug. I might try lowering the R.I.C.E. port a 16th of an inch in the final assembly.
Since the R.I.C.E. port is a little far out, it raises the plug slightly. Not by much, and it's not very noticable, but I might tinker with that as well.
Final Pics!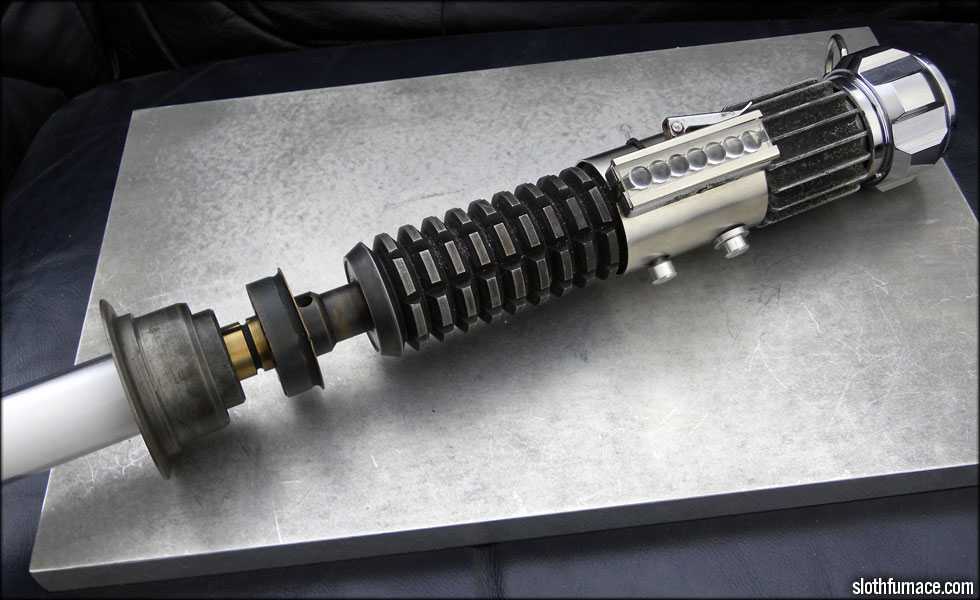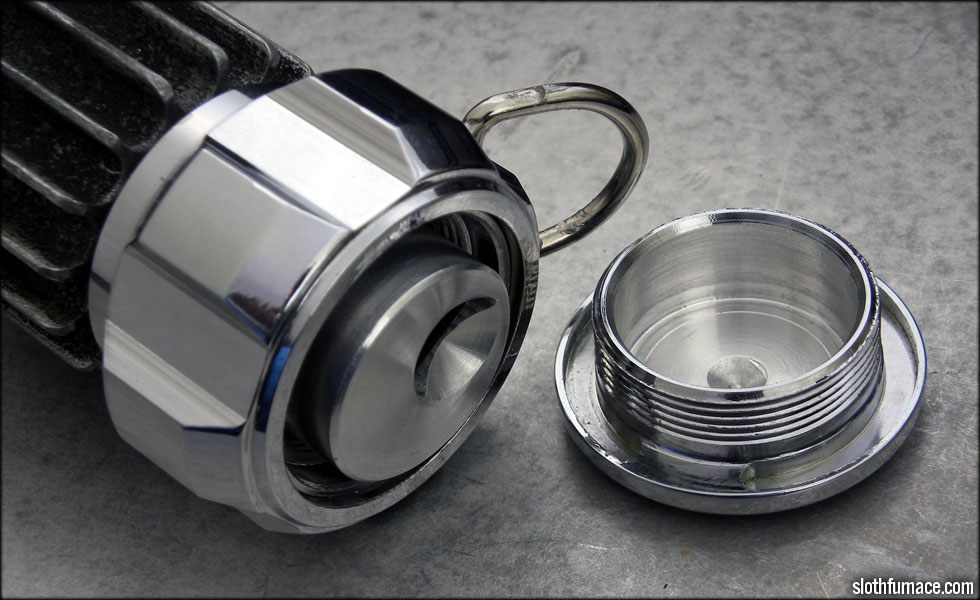 One more shot of the SD Tailcap.
Going old school with the vintage hang tag, a touch of class I think.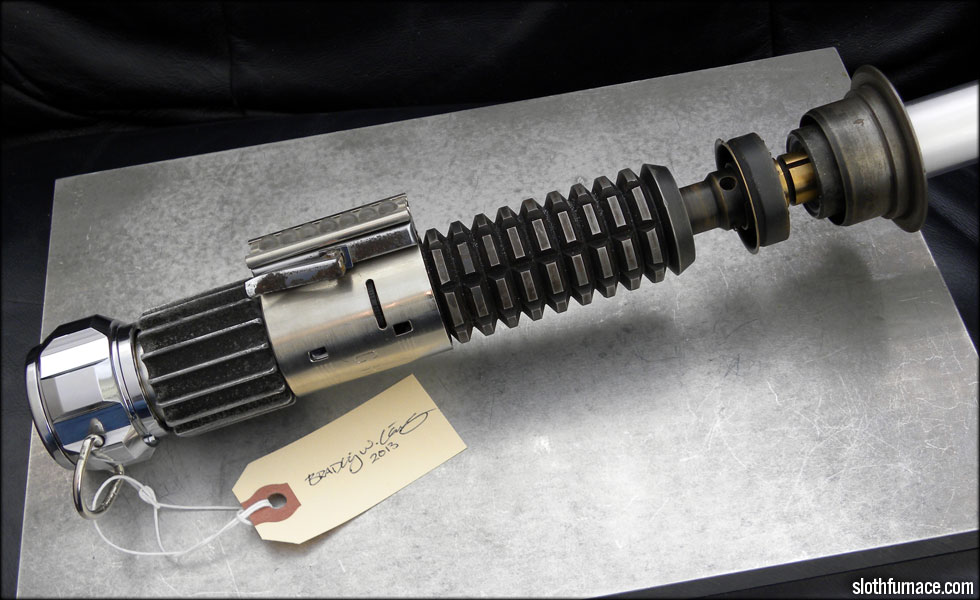 It's been a great rebuild, thanks for coming along for the ride. We're done!