I needed to toss the back of the russ pommel so I could gain SD card access...
So I wanted to do what I did with Obi #1, a custom tailcap access plate underneath the pommel cap...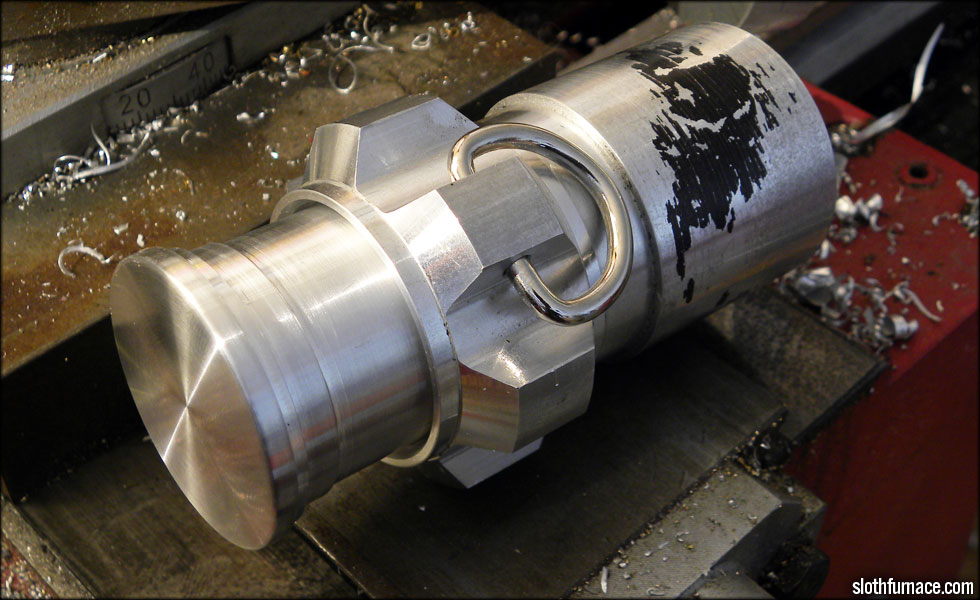 I'll work out the locking mechanism next,, I have it in my head, just need to draw it out.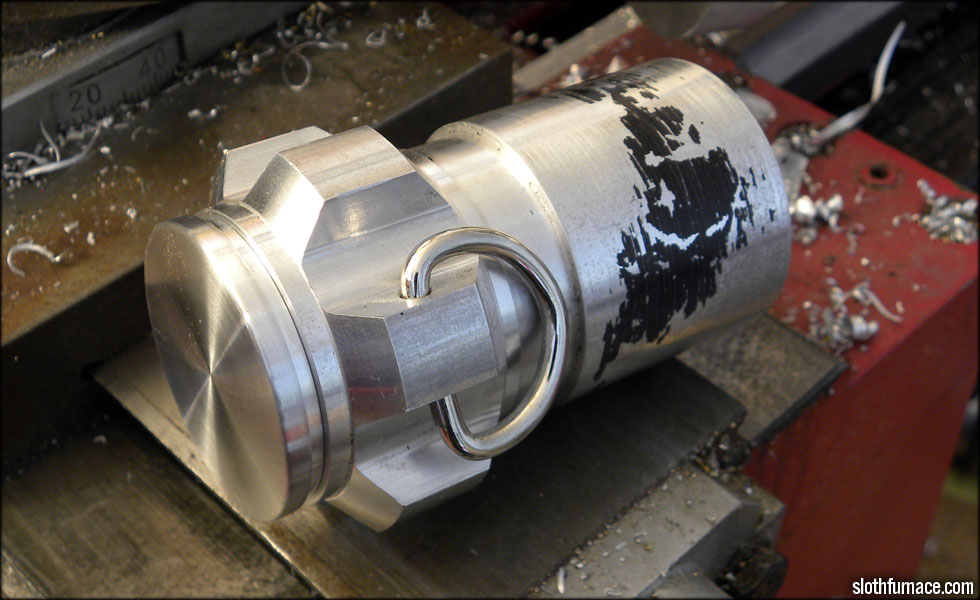 Or skip the drawing entirely, I hadn't drawn this section yet anyway, it just came together today out of the blue.
Well, today I spent the morning working on the tailcap assembly. And figuring out the locking mechanism for the cap, milling the inner cap for the soundboard and SD slot, etc.
That little notch there, it interlocks with the guiderod when the saber chamber is closed, locking the pommel cap. To get to the SD card, you open the saber chamber, which moves the guide rod forward, out of that notch.

Then you just rotate the pommel cap counter clockwise not quite a quarter turn, and it slides out.
I needed a rice port in the tailcap, so now there is one. I also hollowed out the center section some more for the battery pack.
Which just fits with enough room leftover for wires and heatshrink.
I'll need to machine out the same kind of gap in the crystal chamber base that seats in that hole ahead of the battery pack, then set some screws around it under the clamp.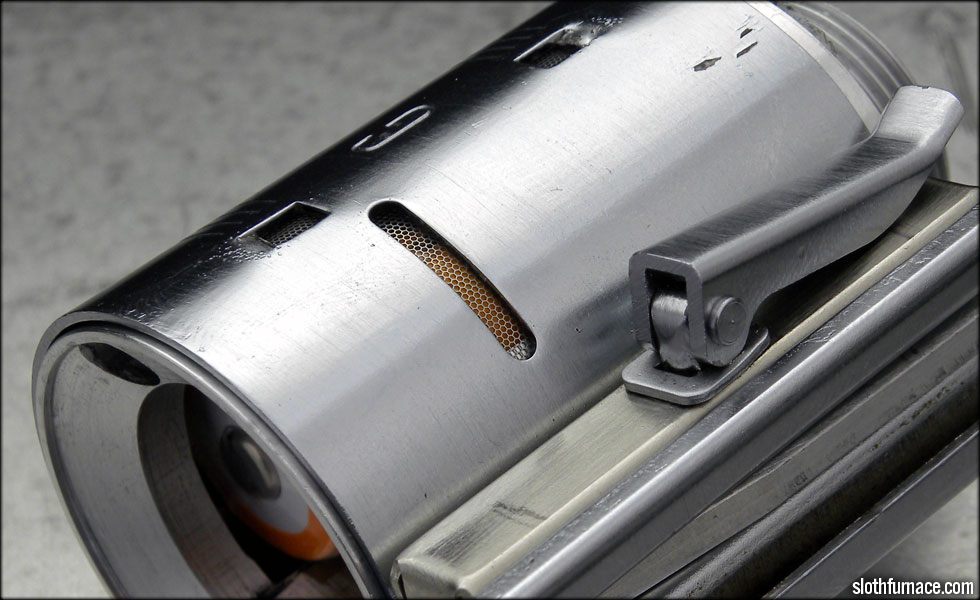 Some photoetched hexmesh. It shows off real well in the clamp slots as a dust screen/sound grille.