This a TPM&M Obi LED string. I saw one of my daughter's candy M&M Single LED lightsabers, and felt I should get one from the store and slothify it.

I started with a leftover string section from my original Obi ANH LED string saber.



The diffuser is a smaller diameter Yoda diffuser, heatshrunk LED string.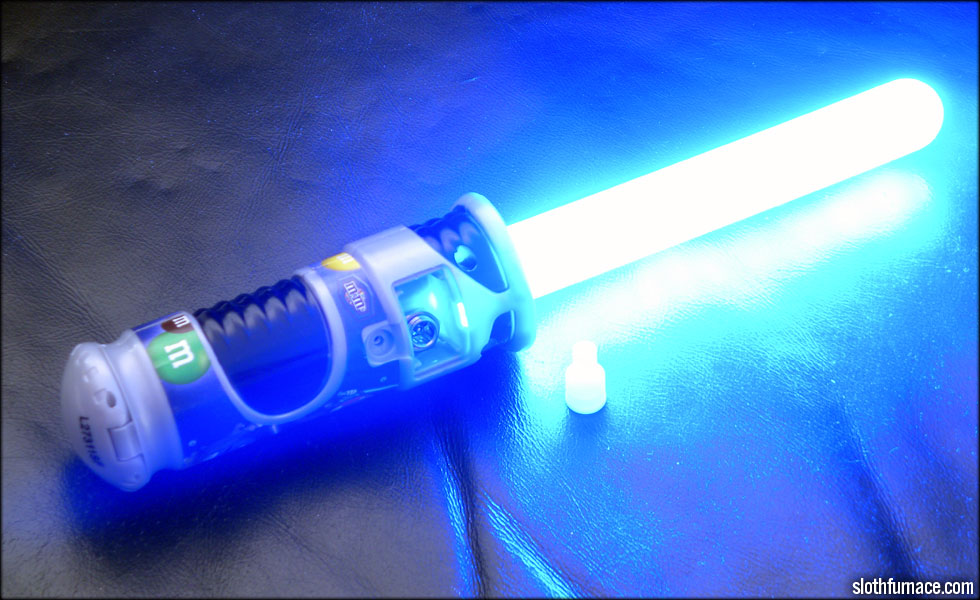 Recharge port in the old battery compartment, TCSS speaker in the flipup cap, Crystal shard and one 18350 Li - Ion.

The small aluminum tube is some scrap I had that BARELY fits the light tube. I had to shave it down to fit inside the inner section of the emitter.