After spending all evening getting the steel cylinder in, and getting the cylinder latch to function properly with the change, the next morning I wanted to get the Steyr receiver back on, but wanted to go ahead and strip the stock finish off and refinish to a dull/dark gray instead of the gloss black it came with.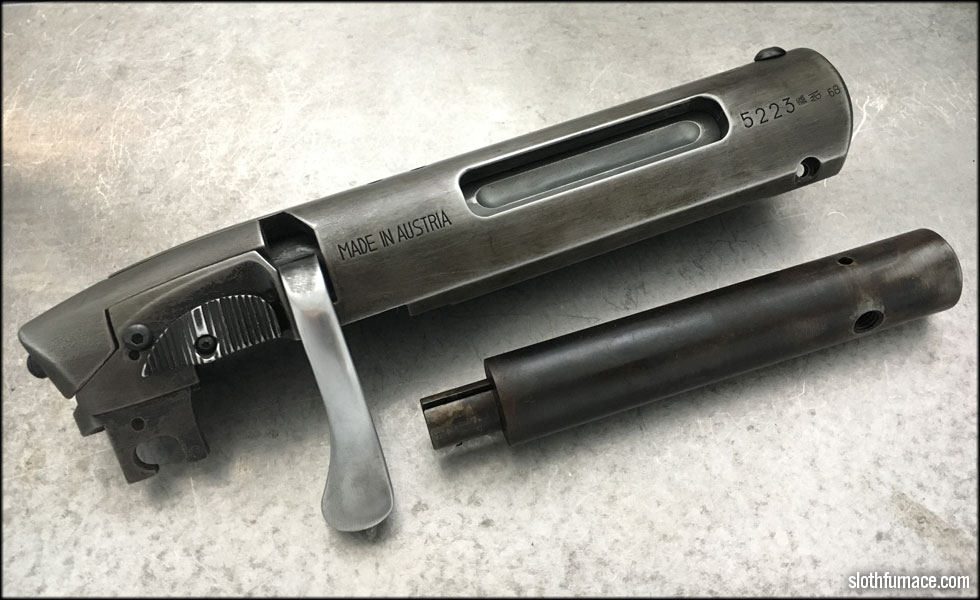 I let the two receiver parts sit in a bath of white vinegar for a few hours, and periodically pulled them, washed them and buffed them with #000 and #0000 steel wool to help break up the finish. Once I got it most of the way down to bare metal, I bathed them in a 25% Birchwood casey Super Blue to 75% water solution to bring some darkening back to the surface. A final polish and buff of the sharp edges with #0000 steel wool and I am happy with these parts.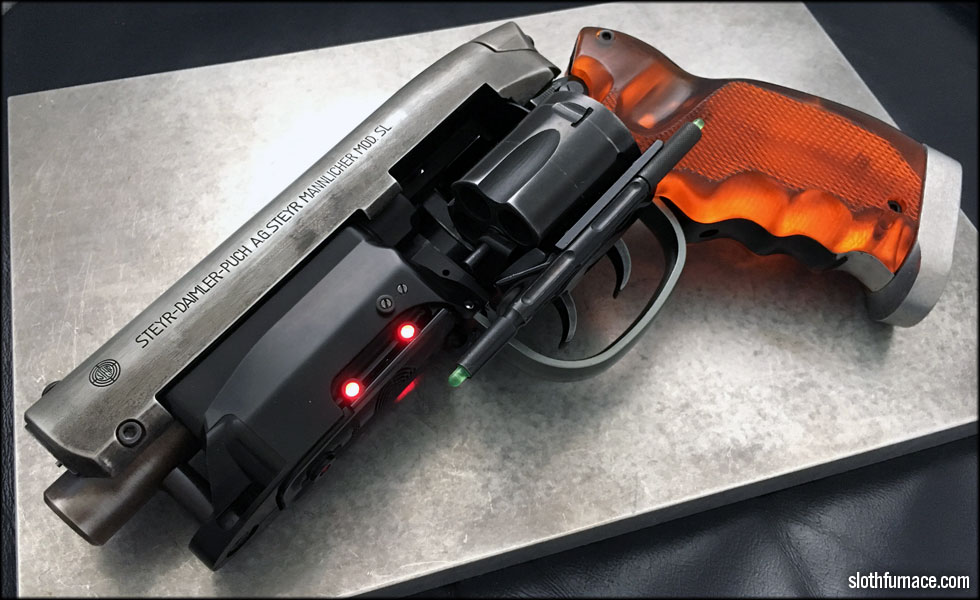 All back together, and the steel cylinder really seats well and fits the look I was going for.
At some point I will pull it all apart to install speaker and sound module, but for now I am really happy with how this has turned out. The last thing I did before assembling the whole thing back together was to tap some 6-32 threads into the right sideplate for the WW2 EE-8 field radio binding post. Which is shown below...
For a prop I really didn't want to touch, and was honestly very hesitant to get into, I am really happy with the improvements. Sometimes you just have to jump feet first into something and follow your gut. Thanks again to Philip Wise for the opportunity to work on this thing. It's been a blast.