I'll be making a stand to hold the saber out of a nice piece of Cherry wood.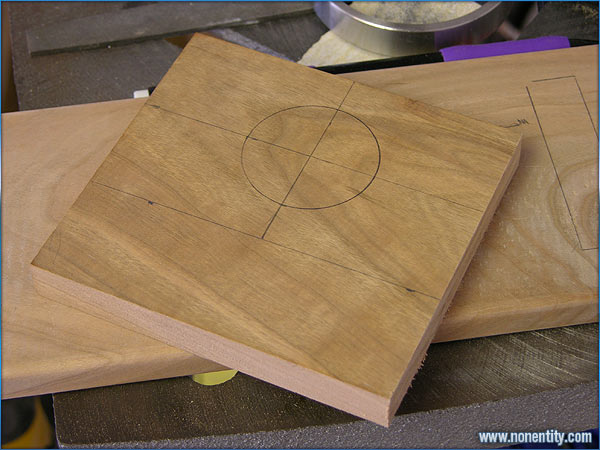 Most of these parts are old harddrive motors, etc that I had lying around.
The posts seperated from the support piece
Drilling out the hole for the posts.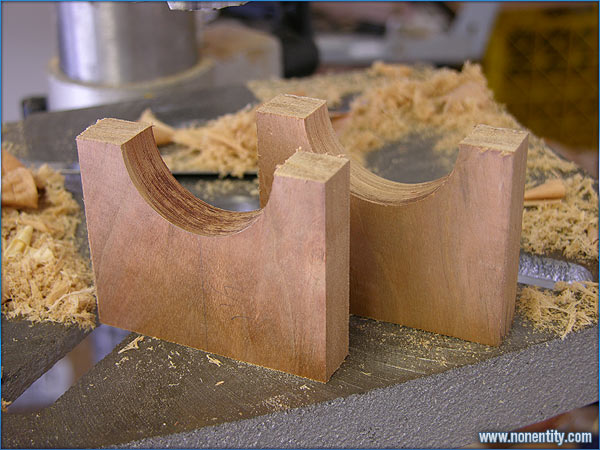 The emitter and handle slot posts.
I had to wrap sandpaper around the 1 1/2 inch forstner bit to enlarge the handle slot by about 1/8 inch.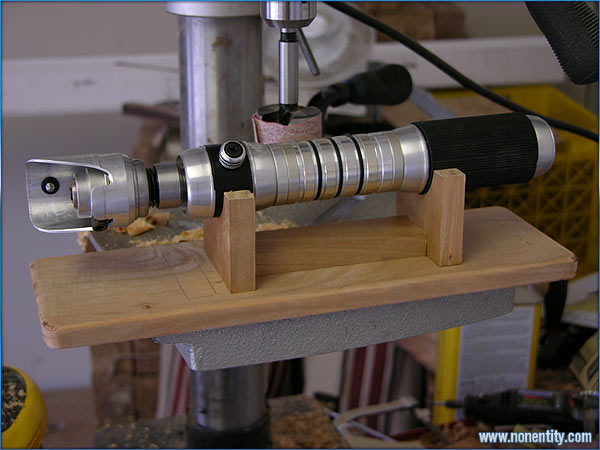 I added some red LEDs in there, the red shines against that collar piece, and has a nice glow to it.
Not glued down yet, but starting to come together.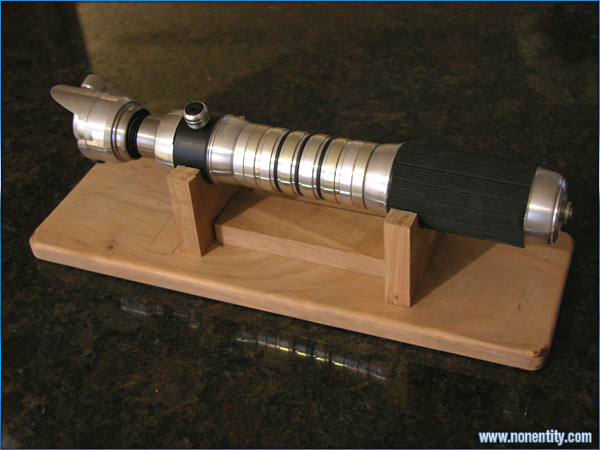 I need to radius and sand the posts, and then radius the support piece between the posts.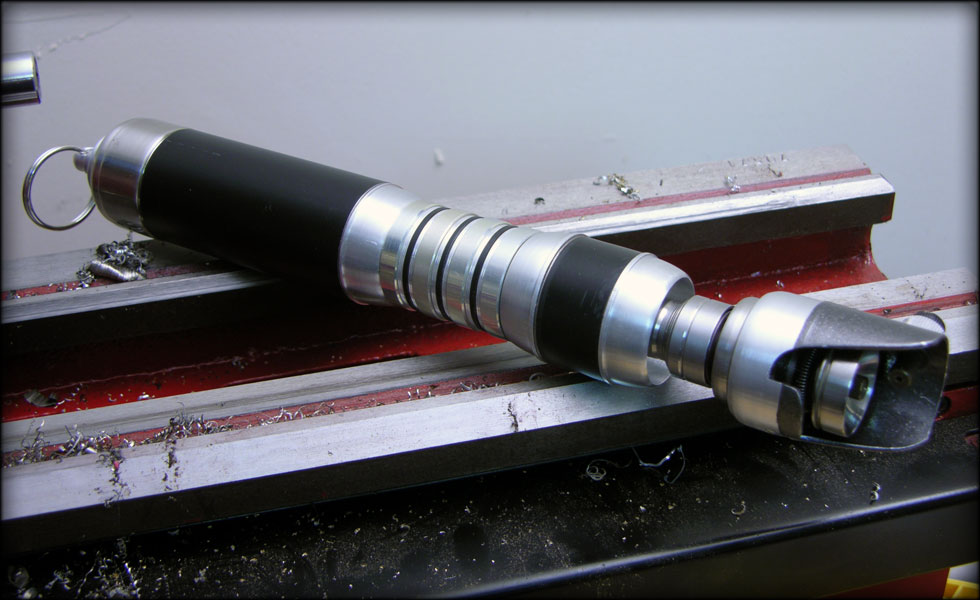 This is the design I will be going with from here on out on this guy, I think it's solid enough to stop tinkering with it.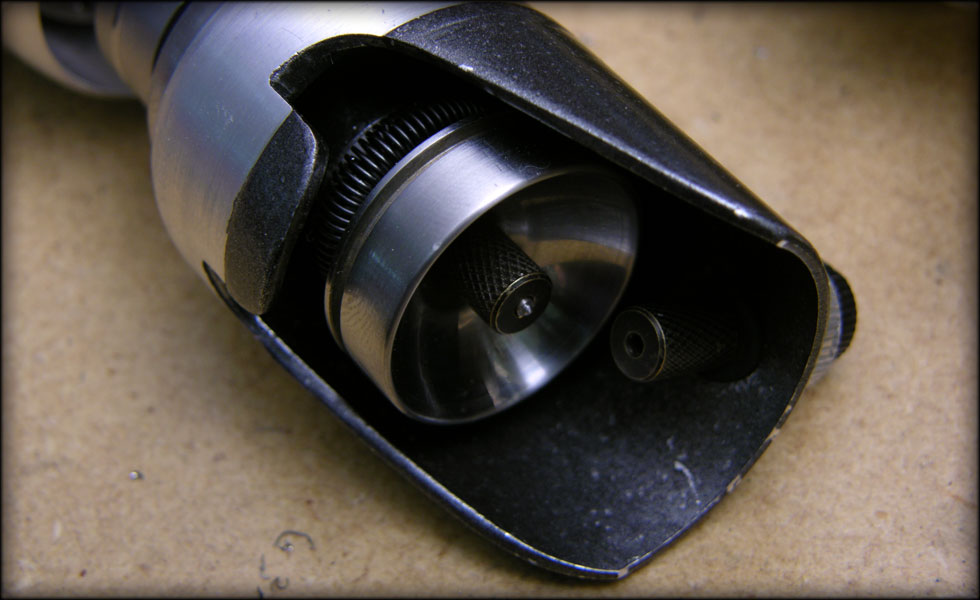 I dished out the emitter to a nice inverted dome, and added a wrapped spring around the base.