This saber was made for a co-worker at BioWare who works with me on SWTOR. It's made from a Graflite flash gun, a Graflite rear battery extension, with an MPP replica clamp attached, and the original Graflite pommel cap with a vintage camera strap mount embedded.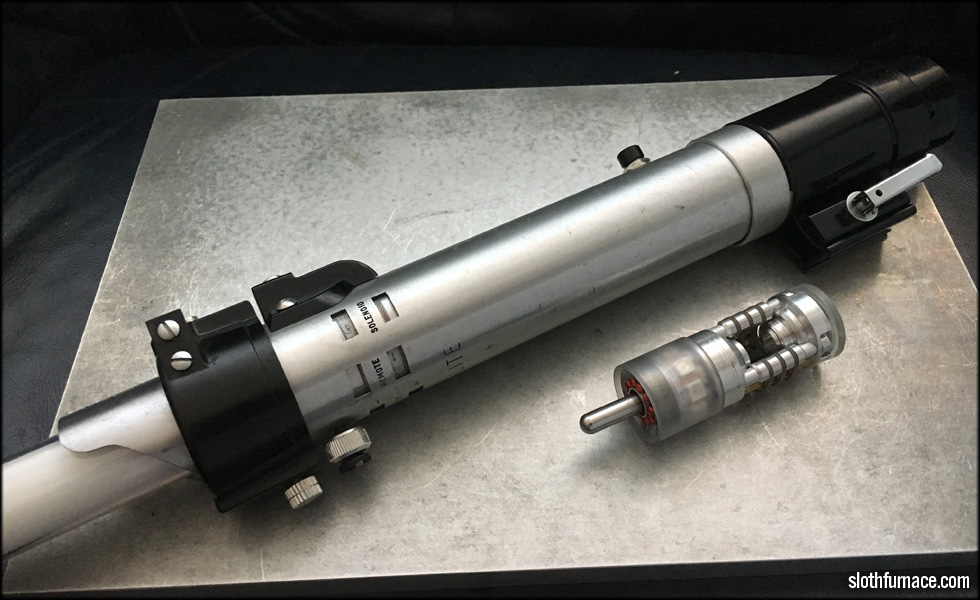 The emitter end is a Canon model Y shroud embedded into a Graflex slave unit reflector mount. The blade plug contains a neopixel lit custom crystal chamber.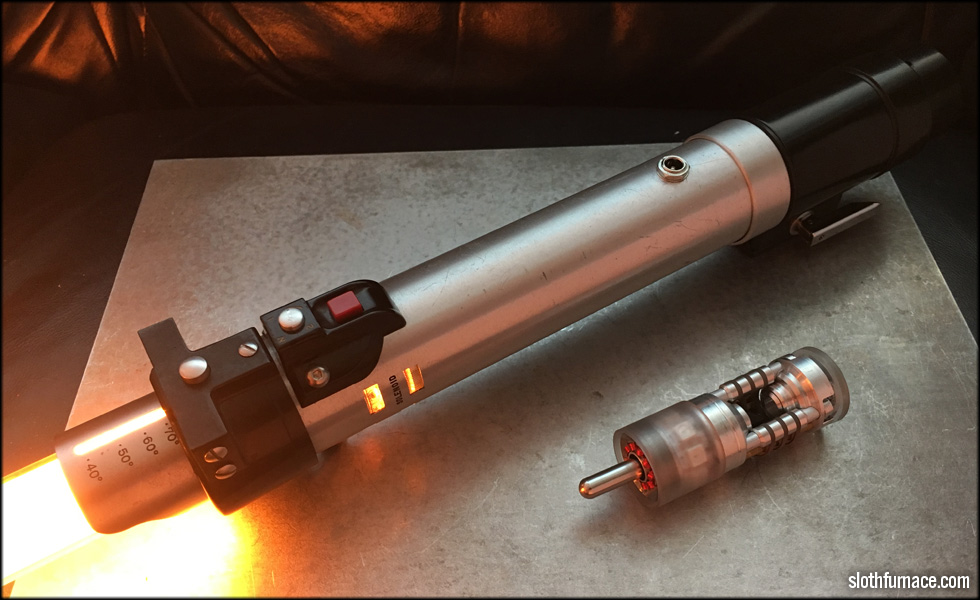 Under the vent holes in the flash body, I have run a strip of neopixels in a channel cut into the blade holder for accent lighting. The original Graflite switch module is used for Activation and Aux switches.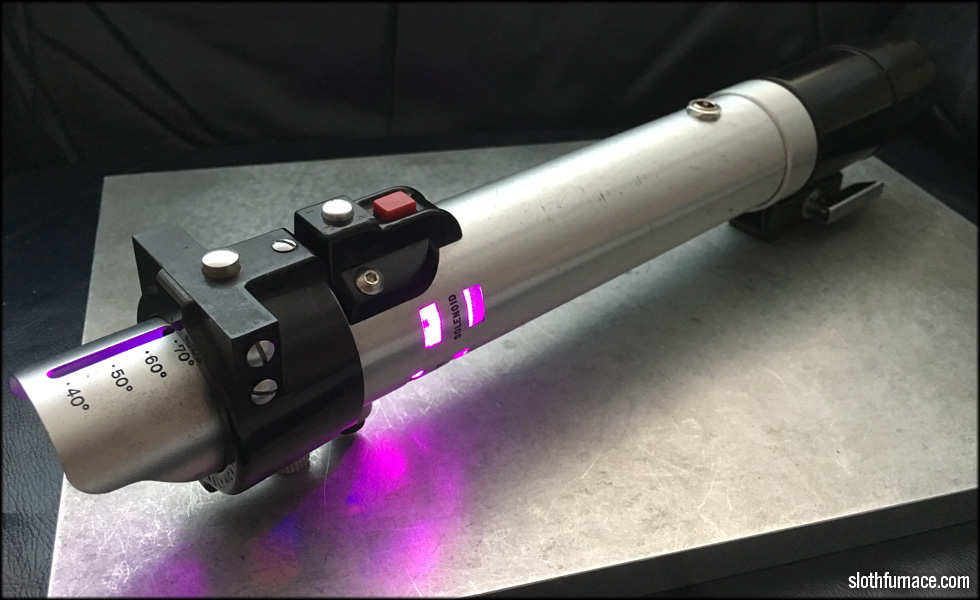 In the rear is the graflite pommel cap, and the copper ROTJ Stunt card in the MPP Clamp. Installed in the cap is the vintage camera strap mount, and shown at the top is one of three sound venting holes drilled into the pommel cap.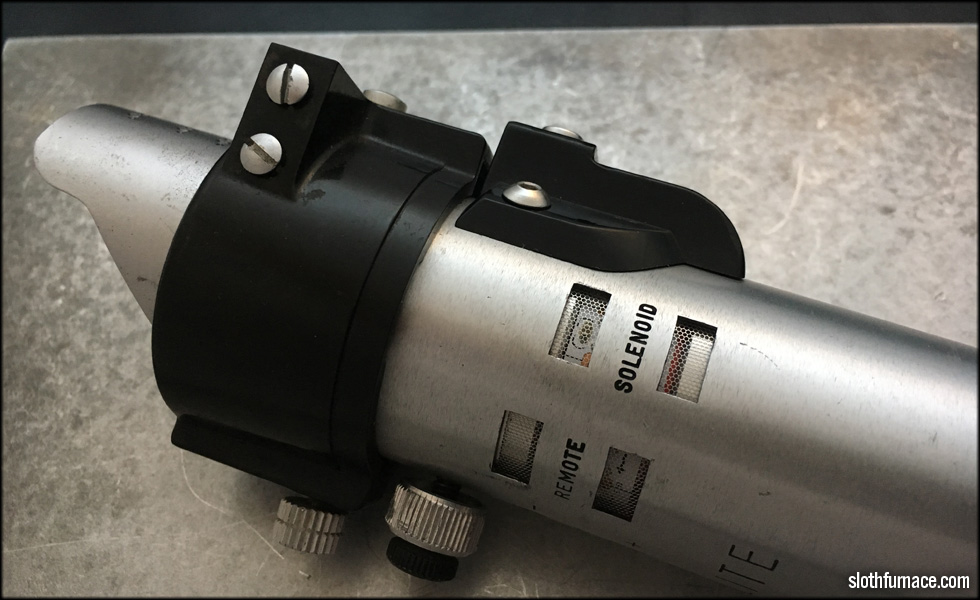 The blade retention knob is fed in from below into the blade holder. I also ran some fine hex mesh around the emitter neopixel channel.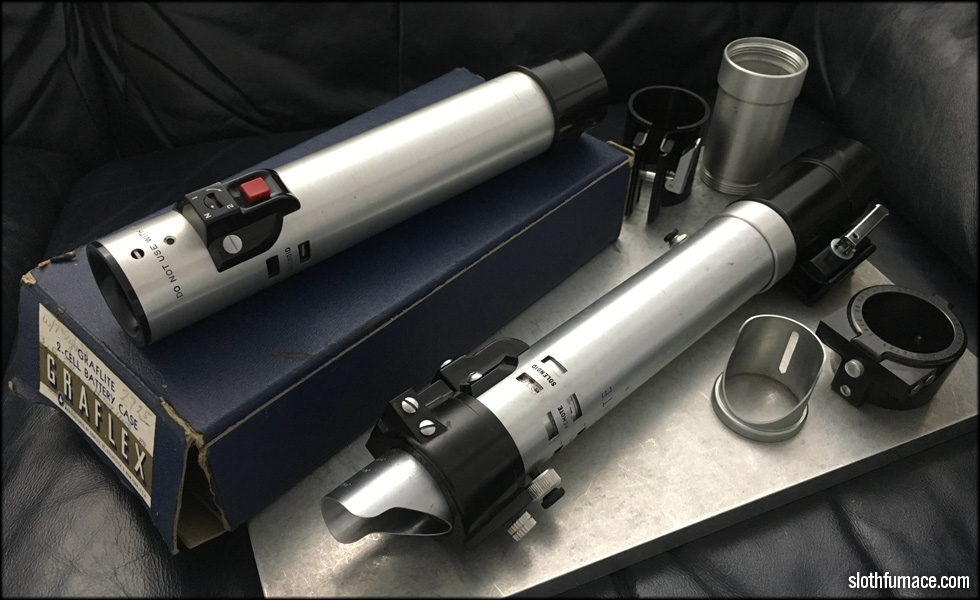 Here it is next to another set of parts, enough to make another Overseer.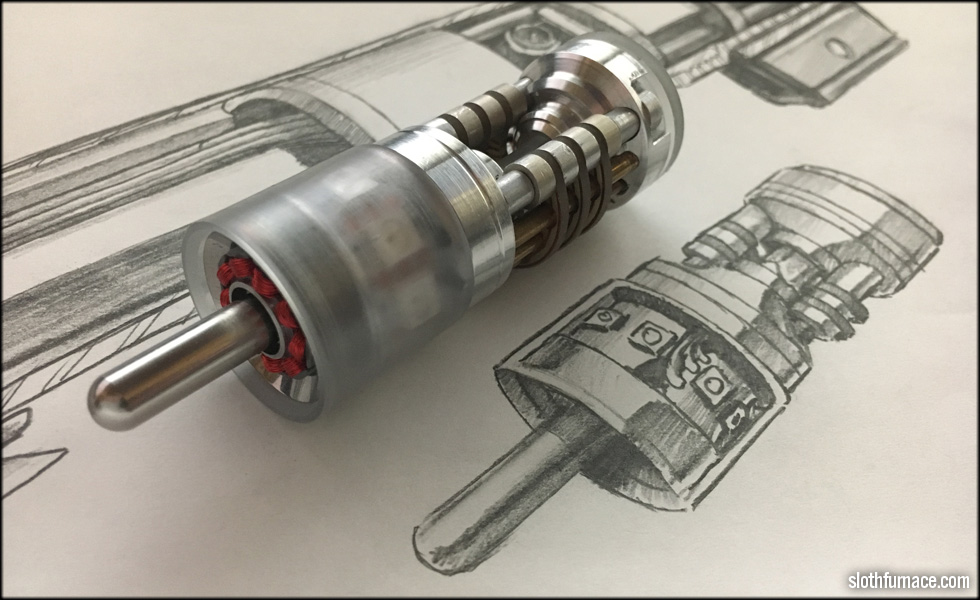 The neopixel enabled blade plug features a motor coil face, and a crystal chamber section with a smoky quartz opposed to a white quartz.