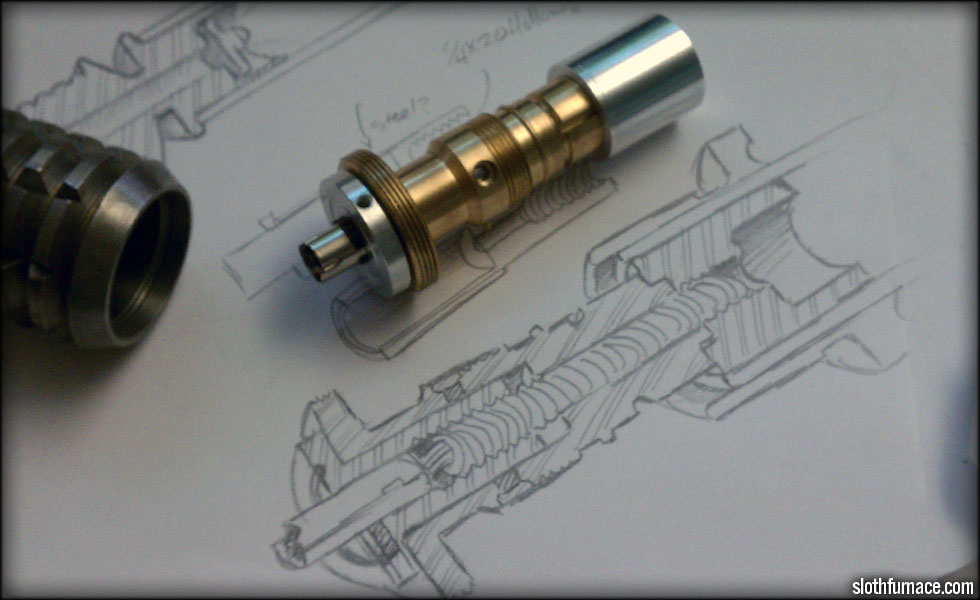 This is the fine scale mesh wrap I am using to cover and protect the 7 blade wires that run through the chamber into the top of the saber.
A test lighting to see how the light spills around inside the chamber...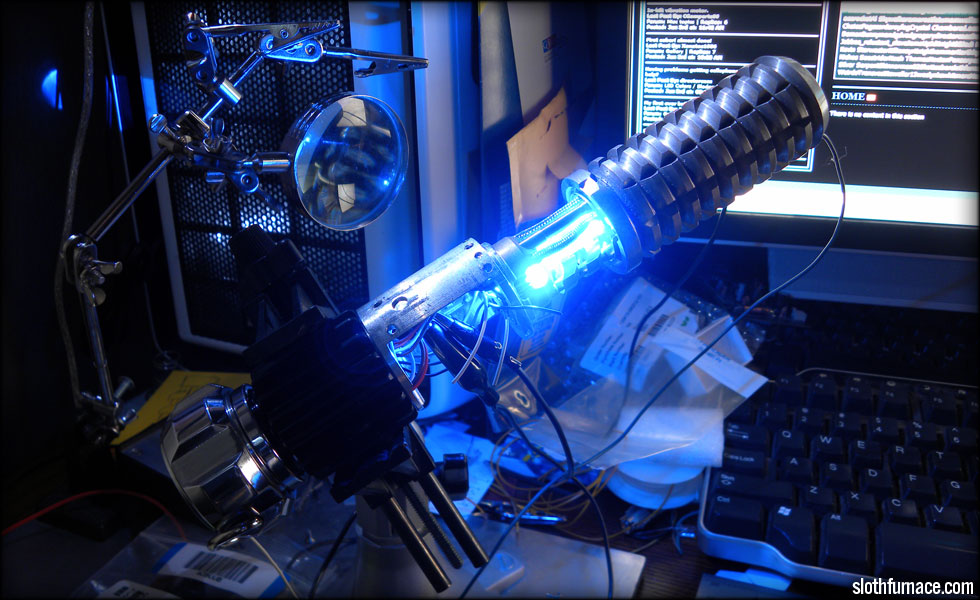 Here's a glimpse at one of my portable workstations, it's a big steel plank with a panavise and a frankenthirdhand attached to it. I use this for all sorts of projects.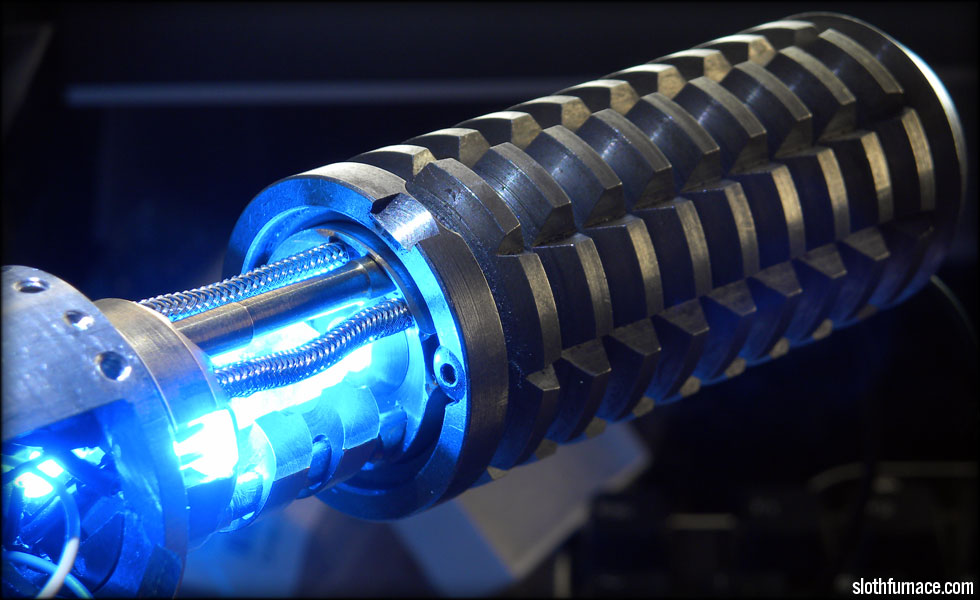 Been working on finishing up the crystal chamber, replaced the mesh on the right side, since it snagged and bent, and got the LEDs installed.


I decided not to go with a cable rack across the top as you may have seen in one of the other pics. Just didn't turn out the way I liked. I think this is better.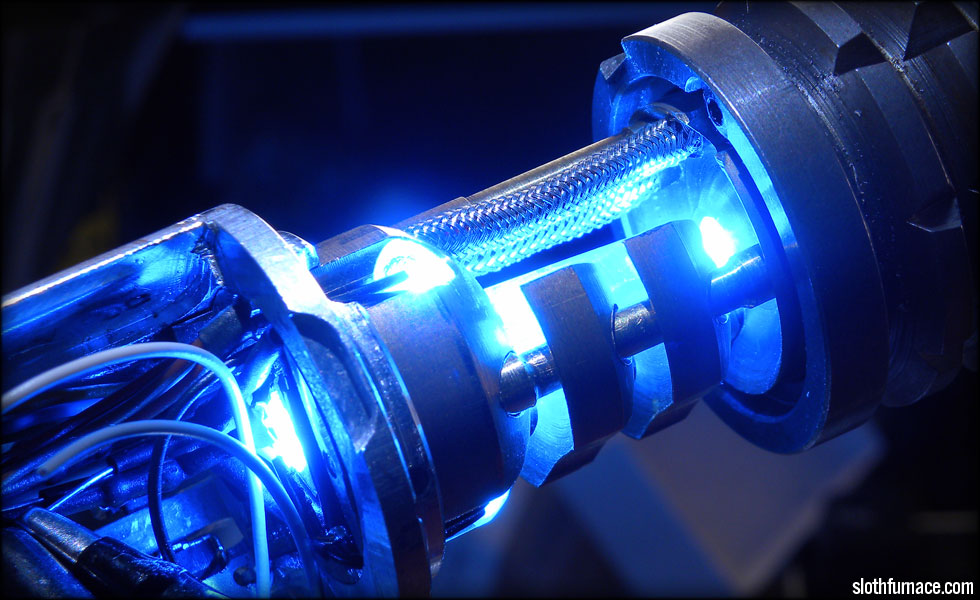 You can sort of see the wiring under the crystal chamber mount here, it's a triangular array going from LED channel to LED channel, and terminating across the backbone of the battery can. After some test fits, I am happy to say it all fits in there. I also heatshrunk on either end of the wire mesh so it would not fray when I installed it. Keeps it cleaner.