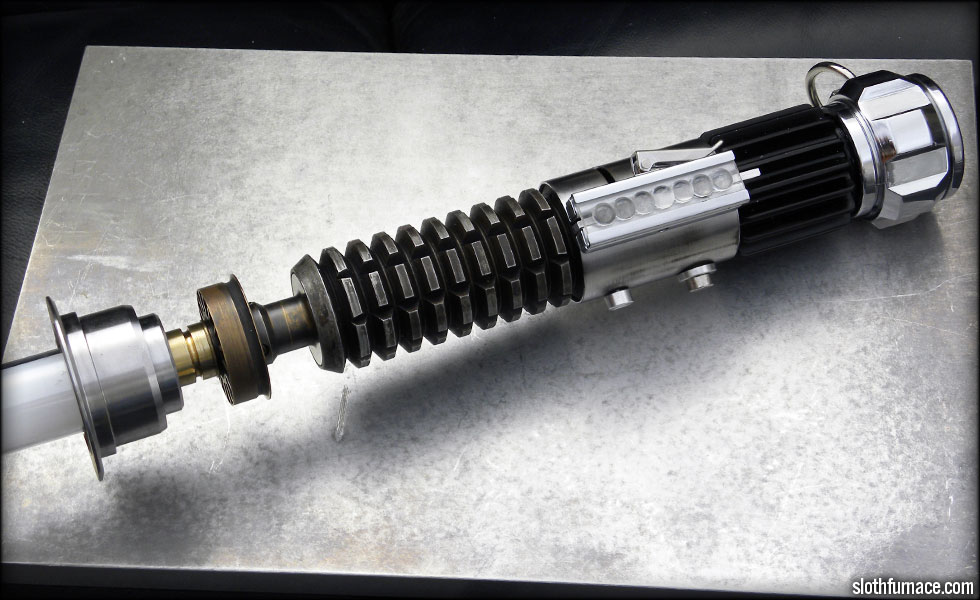 Here I have started weathering the Russrep parts. Using Birchwood Casey chemicals for brass and steel, I did a first pass of oxidation on the grenade and brass windvane.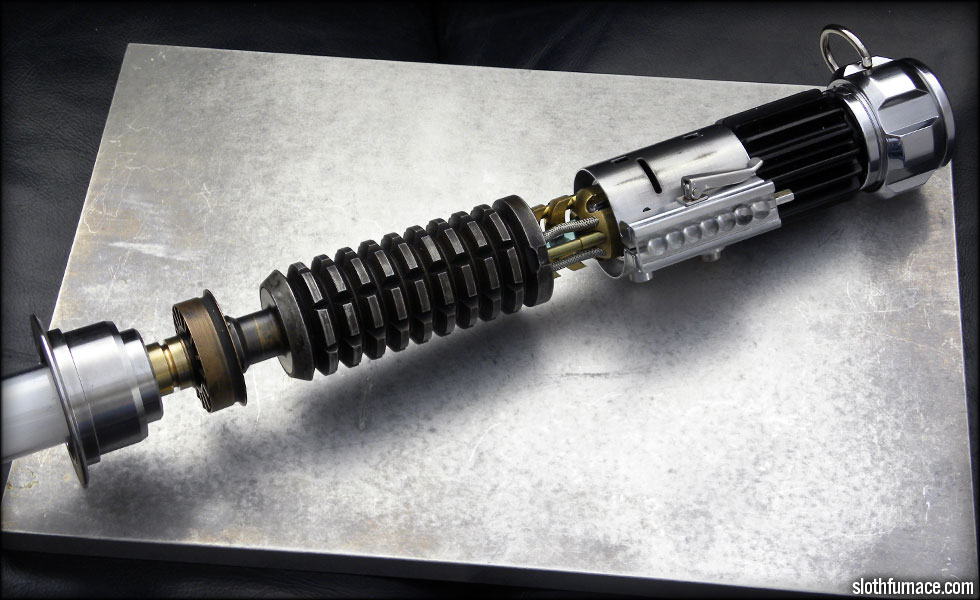 The un weathered front section of the windvane will get some blackening chemical in the little groove running around the middle of it. I still also need to weather and oxidise the emitter, but I ran out of the steel chemical doing the grenade. That will be next.
I need to finish the weathering on both sections before I finalize the wiring.
And now it's time to weather the emitter. A small jelly jar that my emitters fit in, and some Birchwood Casey bluing chemical.
Trying to get both emitters as close as I can. One got a little darker than the other, but I think it's close enough. These were apparently from different runs, and I am unsure if the same steel was used in both sets.
I'll oil these up and they'll darken a bit, and that will preserve the finish and keep them from rusting or oxidizing further.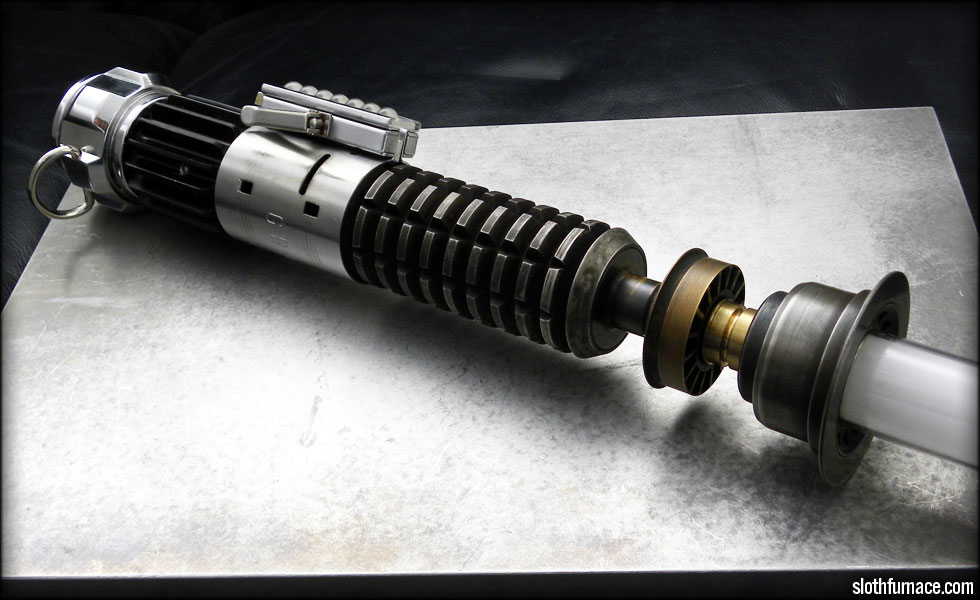 Almost done with the weathering, I think I need to do another pass to the windvane fan, and maybe the grenade a bit darker.
I also need to patina the upper neck a bit, especially the groove and underside of the blade anchor, as I like how my other two Obi's look compared to the new one. Although I am liking the contrasts of my new emitter much better than the other two.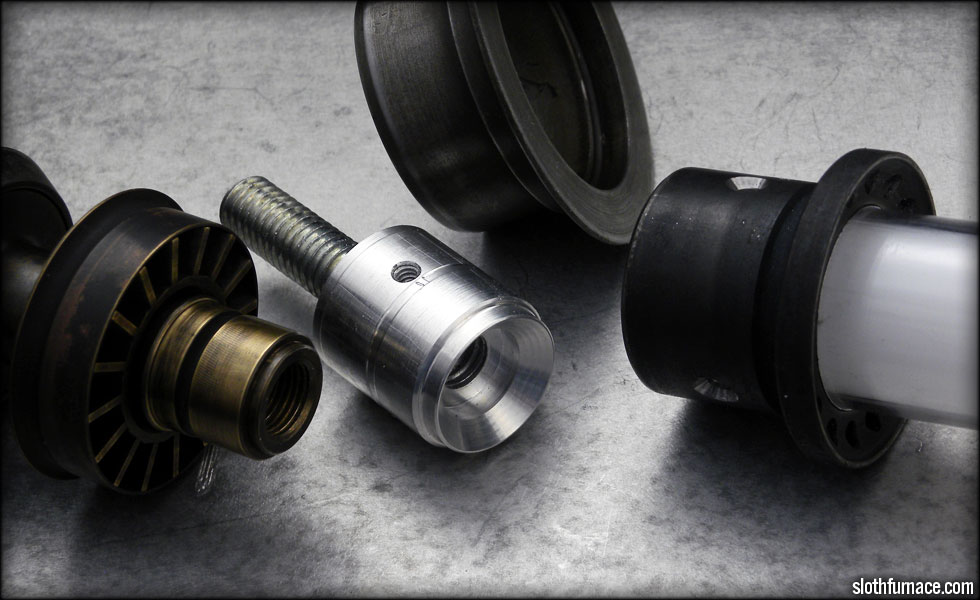 Front of the blade anchor machined to fit the wires, LED string base, foam diffuser and outer plastic diffuser.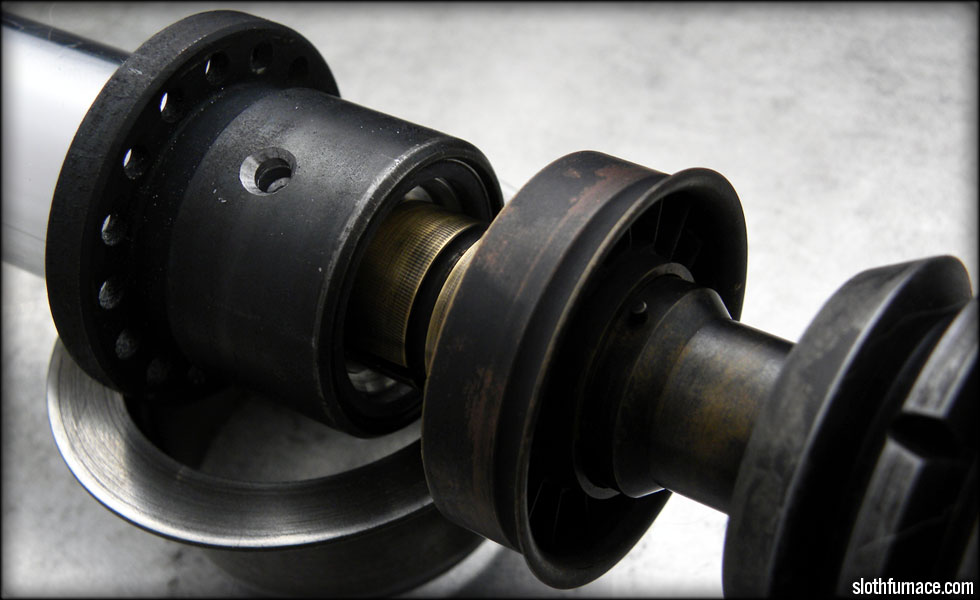 Upper neck weathered, blade anchor drilled out a bit more for correct depth, blade anchor holes drilled, tapped and countersunk.
A little rocket surgery before bed, and the bladed grenade/emitter section is complete!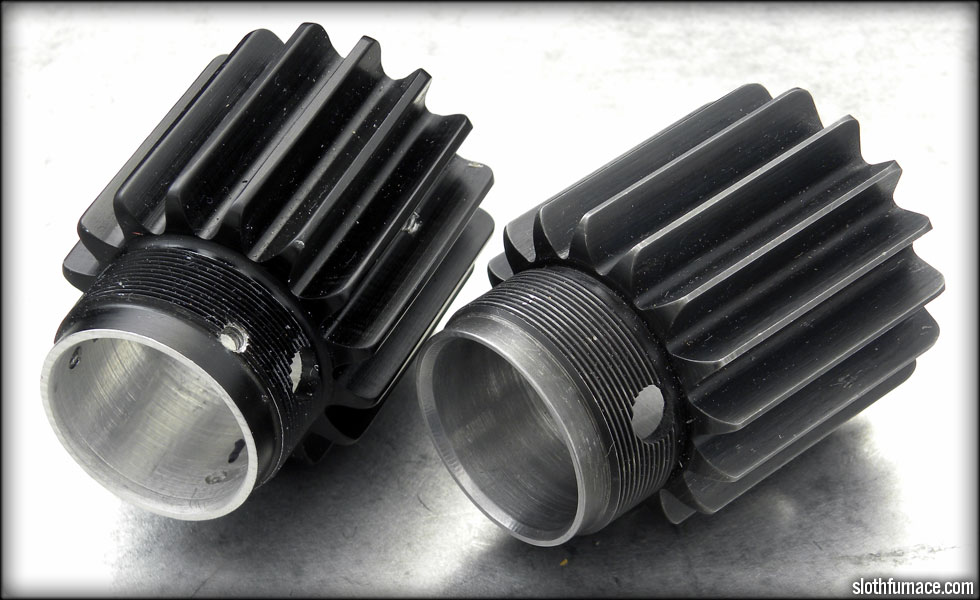 An unplanned bit of work here. I had originally bored out this Russrep aluminum booster on the left for use in this saber, but it just didn't look right to me. Very black, slightly uneven machining, and a bit light. Thanks to a fellow forum member, I snagged a steel version of the same booster made by Russrep. This was much better machined, matched the coloring of my grenades, and is a much better weight. Boring this one out was a lot easier than the first one, as things get easier the more you repeat them. I am much happier with this piece now. It's fitting with closer tolerances, so no brass shims needed, and it looks much better. Time well spent, as my grandfather used to say.