And boy is she beautiful!
A few beauty shots in the morning light through my office window. I will replace the incorrect bubble strip soon, but I am just so happy with the way this has turned out.
The blue ring shows up great behind the emitter!
Wide shot lit up, nice even blade, couldn't ask for more!
A minor update, I added the volume and rumblepak on/off switch. The volume is hooked up and works fine (I just spliced it in to the speaker wire on the back of the circular panel) and the rumblepak on off switch is there for when I install the pager motor.
I also cut a notch and tapped a hole for a setscrew to keep the header panel in place.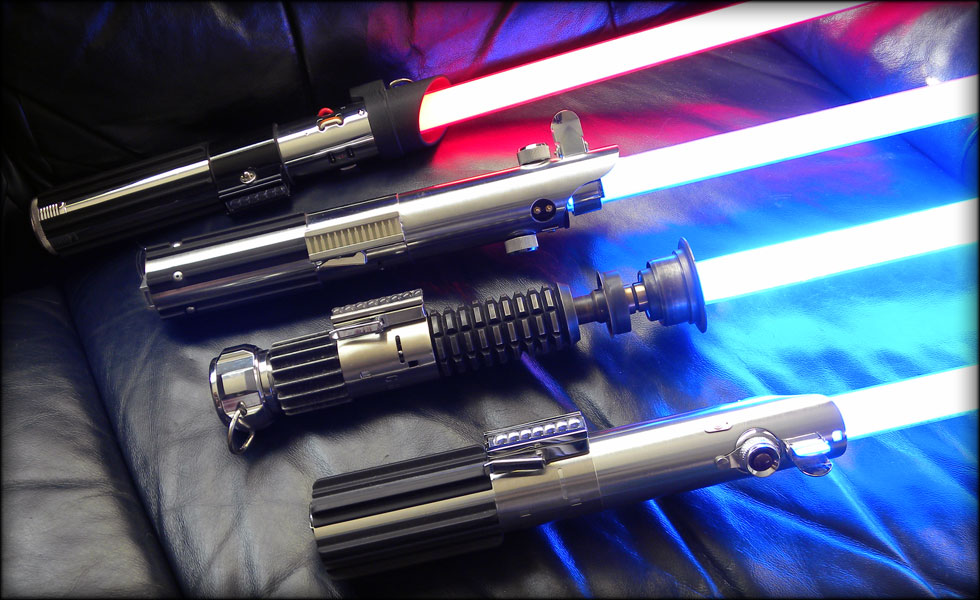 Here it is next to some stock Hasbro and MR Force FX sabers.
I added the correct bubblestrip I had laying round, just now had time to shave it down and polish up the places I cut.
And here it is with my original static Obi saber. A nice match, if I do say so myself!