I drilled out enough space to fit 7 or 8 wires, and threaded the end. I'll drill and tap the harddrive retainer plate to accept this 1/4 x 20 threading.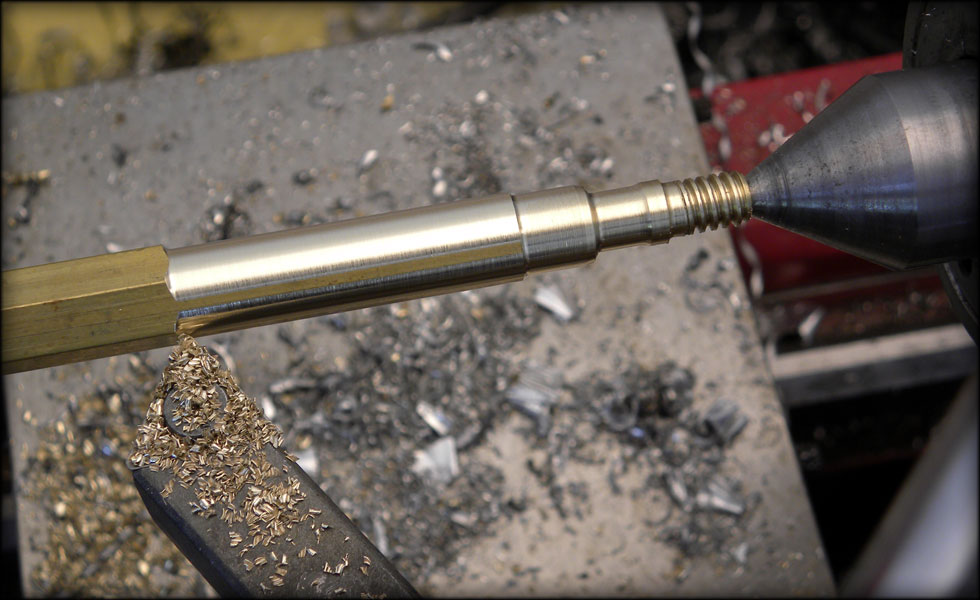 Here I go peeling back my brass rod. I'll want something art deco as a style, as the Graflex comes from the 30's I think that would be appropriate.

And my conduit has shape! I had to drill it out from the other side, since my drill bit isn't long enough to go all the way through it. I left enough material to shorten and shape to fit at the top of my conduit.

Here, I have drilled the harddrive platter retainer and am tapping it for 1/4 x 20 threads to accept my conduit.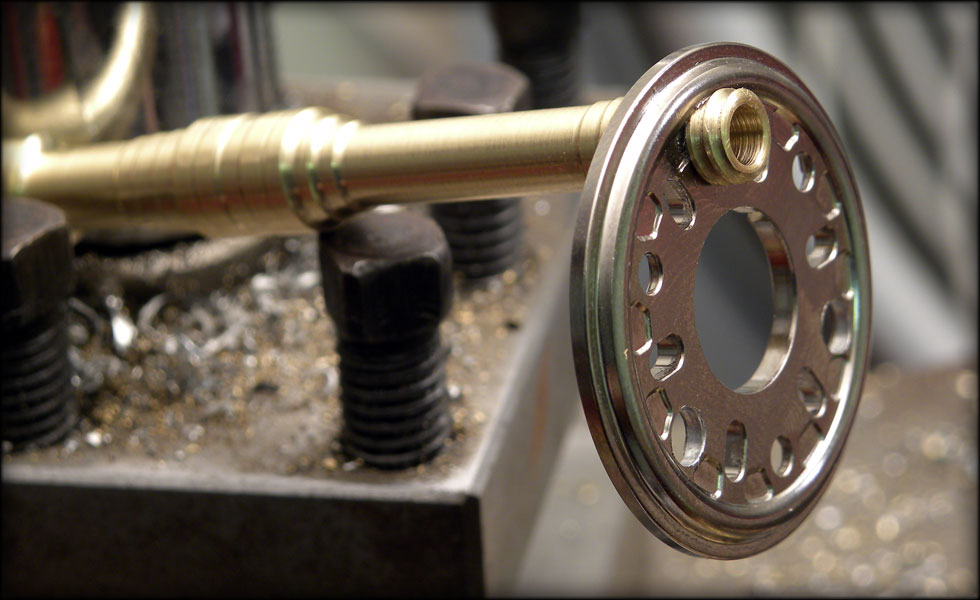 Once all set in place, my wires will run from my soundboard through these motor stators into my conduit, up through that into the blade socket.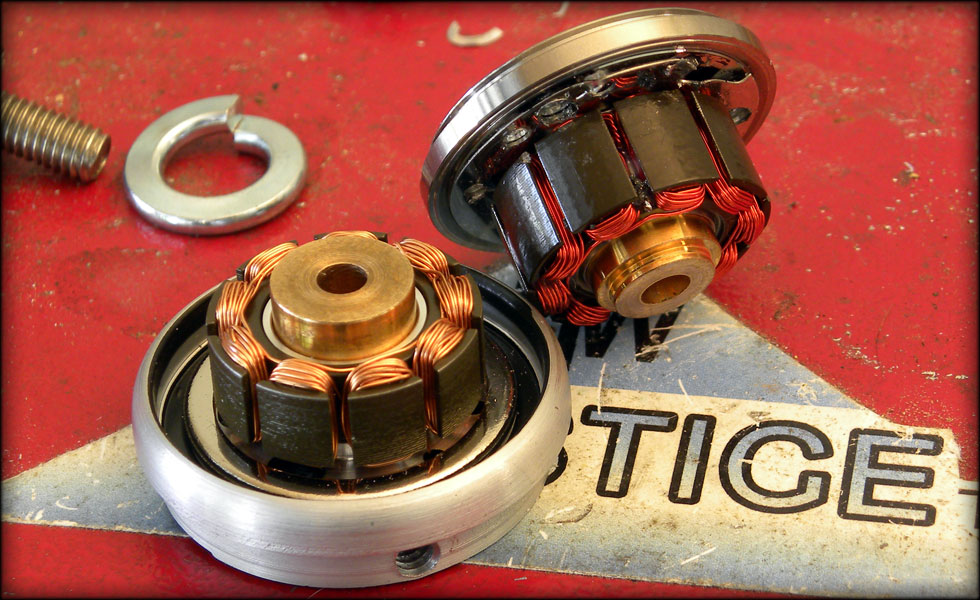 Before, I just had a small screw and nut holding these together. Now I must drill out and tap for another hollow brass screw I'll need to make so my wires have a place to run.

And here's my hollow threaded brass rod that ties the two stators together. More soon, as I begin the slow task of bringing this all together.

Early assembly shows I have a few ugly bits to take care of, but it's shaping up. I do like my conduit. It makes me not like the random bits of brass tubing that I have on the other two posts underneath the radiator.

So, as the Slothfurnace Way dictates, we must make custom parts!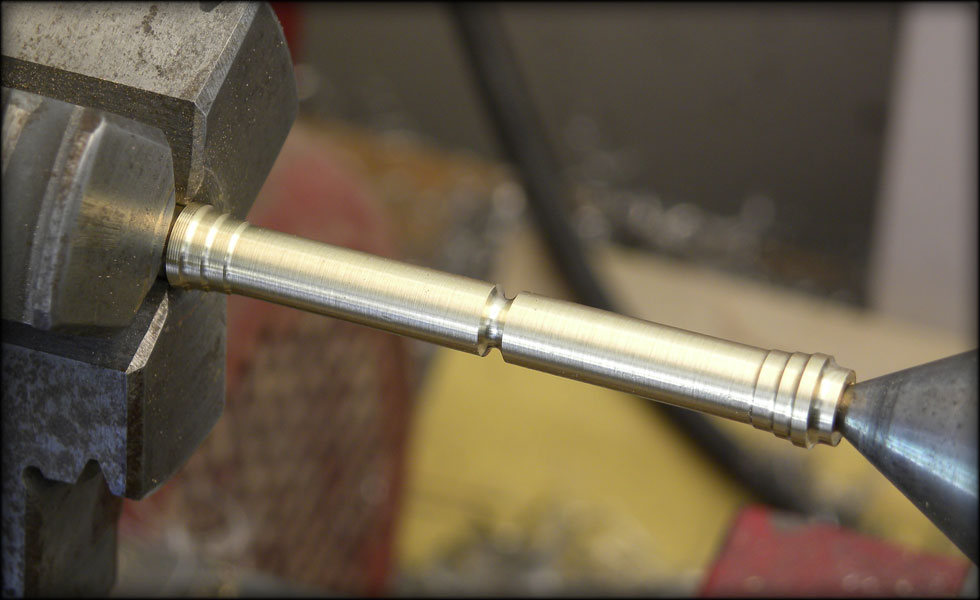 This is a section of brass cut down to match the wire condut base. Notice I have one section, but two pieces. I do this so my diameters match across the two pieces, then I will cut it in the middle and have two matching pieces. It's easier to do this than to start fresh twice.

Here you see the finished pieces that match the conduit. I don't thread these on the outside, but I do thread them 6-32 on the inside to act as nuts so I can tighten the harddrive platter retainer down, and get rid of the 6-32 nut between the brass tubing and radiator as seen in the previous photos.